Executive Chef - Adam Haverland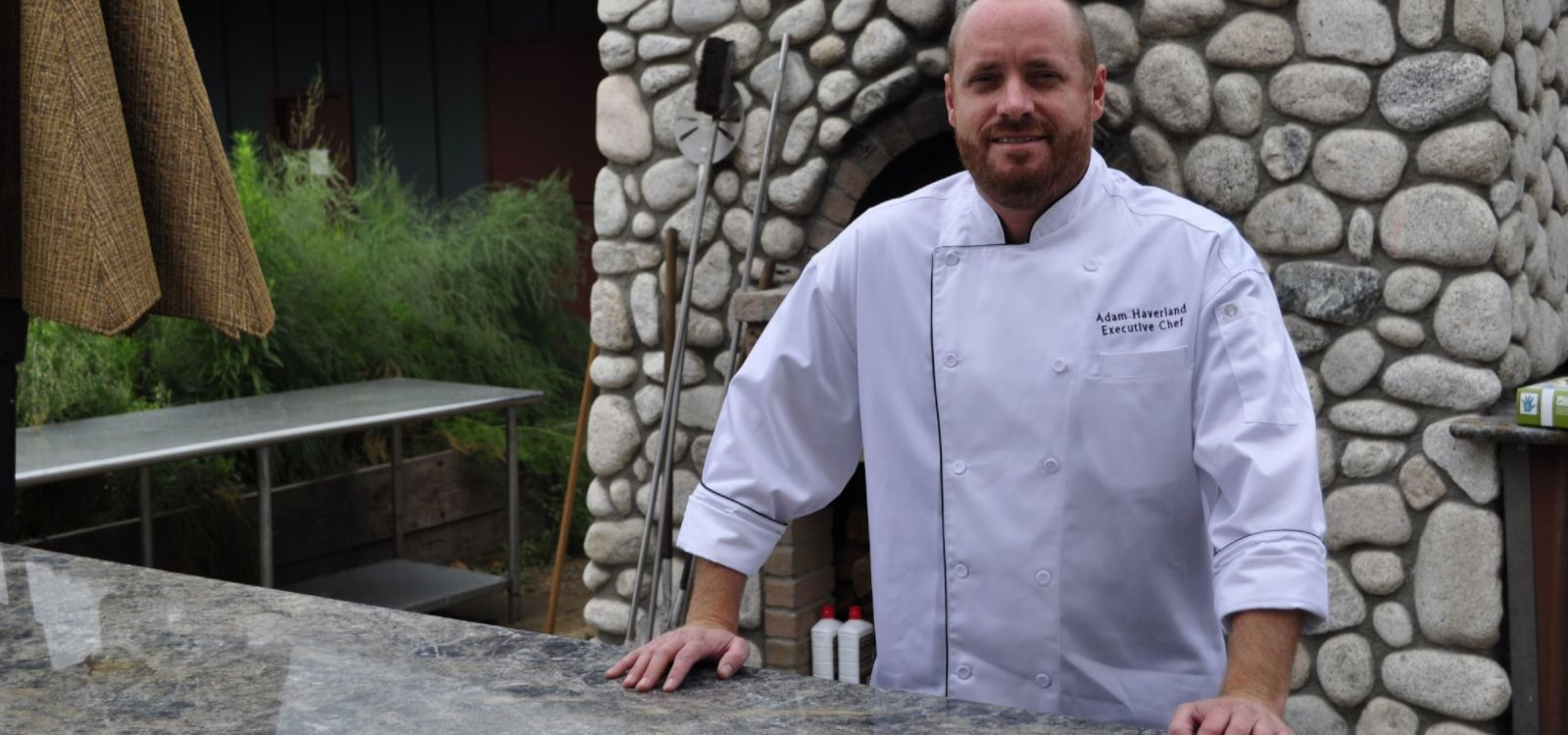 Executive Chef Adam Haverland grew up in San Diego, CA., where from an early age he was creating dishes and menus for his family. At 16, Chef Haverland moved to Maui, Hawaii. It was there that he began cooking professionally under Gerard Reversade, one of Discovery Channel's "Great Chefs of The World" at Gerard's, a fine dining French restaurant. Under Reversade's tutelage, Chef Haverland quickly mastered the classic French technique while experimenting with incorporating elements of Pacific Island fusion. During his tenure at Gerard's, Haverland worked his way through the various kitchen positions up to Sous Chef. It was at Gerard's where Chef Haverland discovered his passion for the culinary arts.
Chef Haverland received his formal culinary education at CSCA Le Cordon Bleu of Pasadena, CA. After his graduation, he took on the role of Junior Sous Chef at the Westin Pasadena where he learned about hotel management and operations. Chef Haverland's passion and commitment to excellence enabled him to ascend to the position of Executive Sous Chef at the Sheraton Fairplex Hotel and Conference Center in Pomona. As Executive Sous Chef, he worked closely with his mentor, David Teig as well as Don Delano, the horticulturist at Fairplex, to develop and implement sustainable and seasonal menus using ingredients from their one-acre farm.
In 2012, Chef Haverland was offered the Executive Chef position at the Double Tree Doheny Beach in Dana Point. As Executive Chef, Haverland created the Agave Bar, implemented menu concepts, and worked closely with local vendors and fish markets.
Chef Haverland returns to the Sheraton Fairplex with a wealth of experience in the culinary arena that will allow him the ability to deliver great food and enhance the guest experience.